The TPP rises again in NAFTA renegotiations
This chart, released by The Office of the United States Trade Representative (USTR), shows clearly what TPP points will become part of the "modernized" NAFTA.
The 12 Questions PCM developed to highlight issues in the TPP are still important. It's time to talk to our MPs and the federal Trade Team and "Ask Why" once again.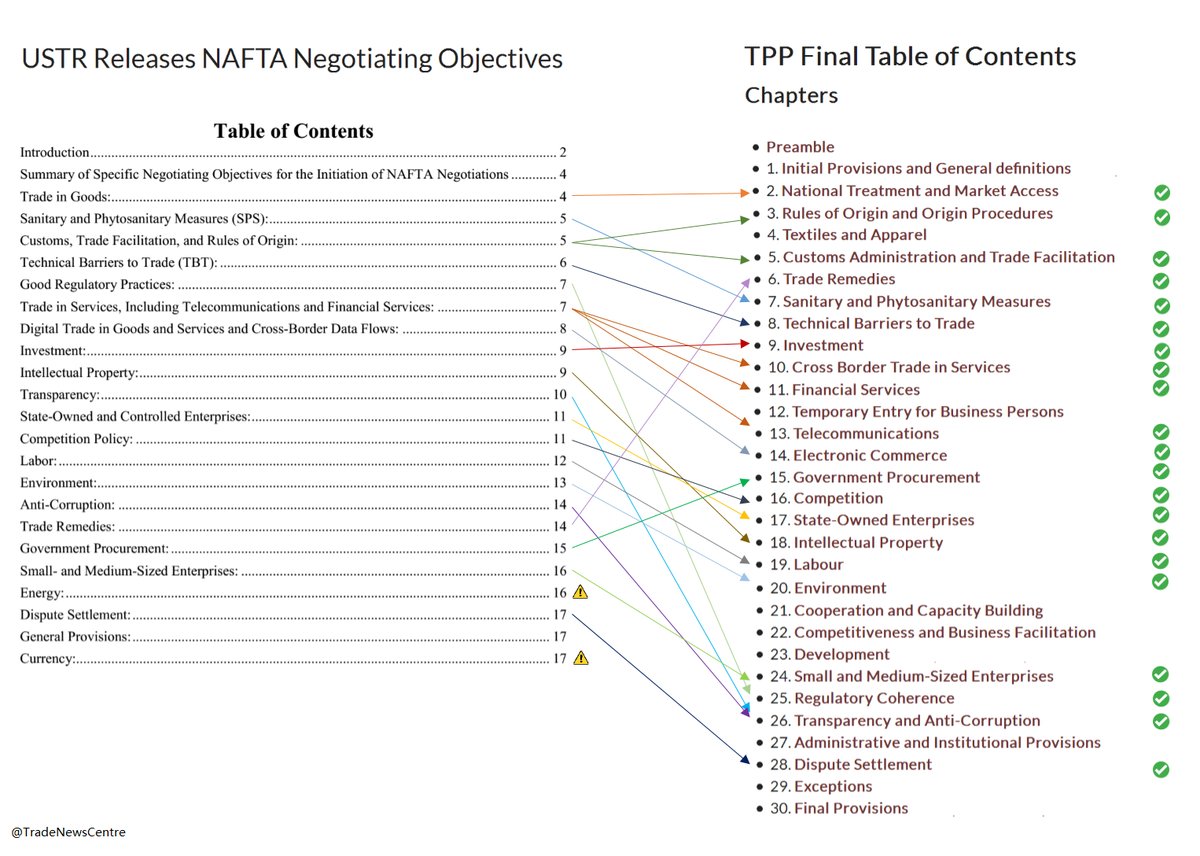 Follow PCM on Social Media