The Liberal Government's View of Trade Deals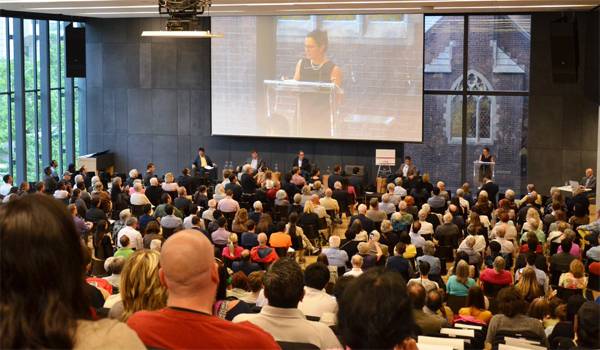 The "Trump" Card
When Hearings about the TPP were held across Canada,* Chrystia Freeland, (now Canada's Minister of Foreign Affairs but at the time Minister of International Trade) attended "in listening mode," as she put it. She offered no hint of her position, acknowledging that valid concerns were expressed.
But when U.S. President, Donald Trump announced he would dump the TPP, she emerged as an advocate.
As reported on CBC News on November 23, 2016 (ANALYSIS: The TPP is dead, so what does that mean for Canada?):
Freeland tried to spin positively last weekend, even as bilateral meetings with Mexico, Japan, New Zealand and Australia may have felt like a wake for their hard-fought TPP.
"We are emerging today as one of the champions," she told reporters. "Our voice is increasingly recognized … Canadians should take pride and comfort from that."
The Elephant in the Trade Deal room
Freeland and our new Minister of International Trade, François-Philippe Champagne, have still not dealt with the real problem: that trade deals give more and more power to multinational corporations, to supersede governments and limit their ability to rule in the public interest.
NAFTA, CETA and a powerful new agreement, TISA, (that still includes the U.S. and is still being negotiated,) all include ISDS, the trade dispute settlement mechanism that we opposed in the TPP. (see Trade Deals 101)
The government continues to run the line: Trade is good. Canada is a trading nation.
It still ignores the fact that these deals are about corporate power as much are they are about trade. (see What next for Trade Deals?)
It still does not discuss their Impact on Climate Policy … and other things Canadians hold dear. (see 12 Questions)

*Public Hearings about the TPP, held by the Standing Committee on International Trade in 2016.
Photos:
Above: Freeland at TPP Town Hall at Universty of Toronto
Below: Rally at Freeland's Constituency Office on Bloor St., Toronto
---
Follow PCM on Social Media