People's Climate Movement members are active in TransformTO, the City's process to create a vision and plan to deal with climate change.
We invite you to join our #TransformTO #TOgether social media campaign to let City Council know that Torontonians do want meaningful climate action.
In May 2016 we submitted our vision of Toronto in 2050 to the City, as part of the Climate Conversation process.
Learn more here.

We support the call for Ontario to move to 100% Renewable Energy by 2050.
Meeting Ontario's electricity, heating, and transportation energy needs with sustainable renewable energy is achievable.
We currently produce more than a quarter of our electricity with renewable sources like water, wind, solar and biogas, and with costs falling and technologies improving we can quickly add more.
The Ontario government needs to remove barriers to the fast adoption of renewable energy while also helping us make the best use of this clean green energy, through enhanced efforts to increase efficiency, conservation, storage, district heating and electric mobility.
Learn more here.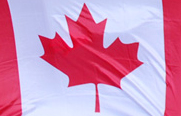 We call upon the Government of Canada
1) to develop a clear national action plan with targets to reduce carbon emissions, reflecting Canada's fair share of global emissions, in line with stabilizing the rise in global average temperatures to below 1.5°C.
2) to look at international commitments through the lens of climate change and ensure that they are consistent with Canada's goals. Trade agreements, like the TTP, are of great concern.
Learn more here.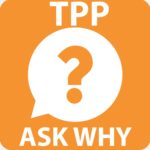 The People's Climate Movement is deeply concerned that provisions within the Trans Pacific Partnership (TPP) and other trade deals will impede the ability of governments to take decisive action on climate change and make good on commitments to reduce greenhouse gas emissions.
Our campaign goals:
to raise awareness about multinational trade agreements
to ensure that our MPs recognize the dangers posed by the TPP and other trade deals.
---
Follow PCM on Social Media